Training Solutions for employers
We empower employers with regulatory-approved and professional development training content that can increase productivity, help employers maintain industry competitiveness, and reduce operational risks.
Search our library of online training courses for employers
Choose from 100+ industry-specific risk, regulatory, and compliance training courses made and regulatory updated by actual practicing attorneys.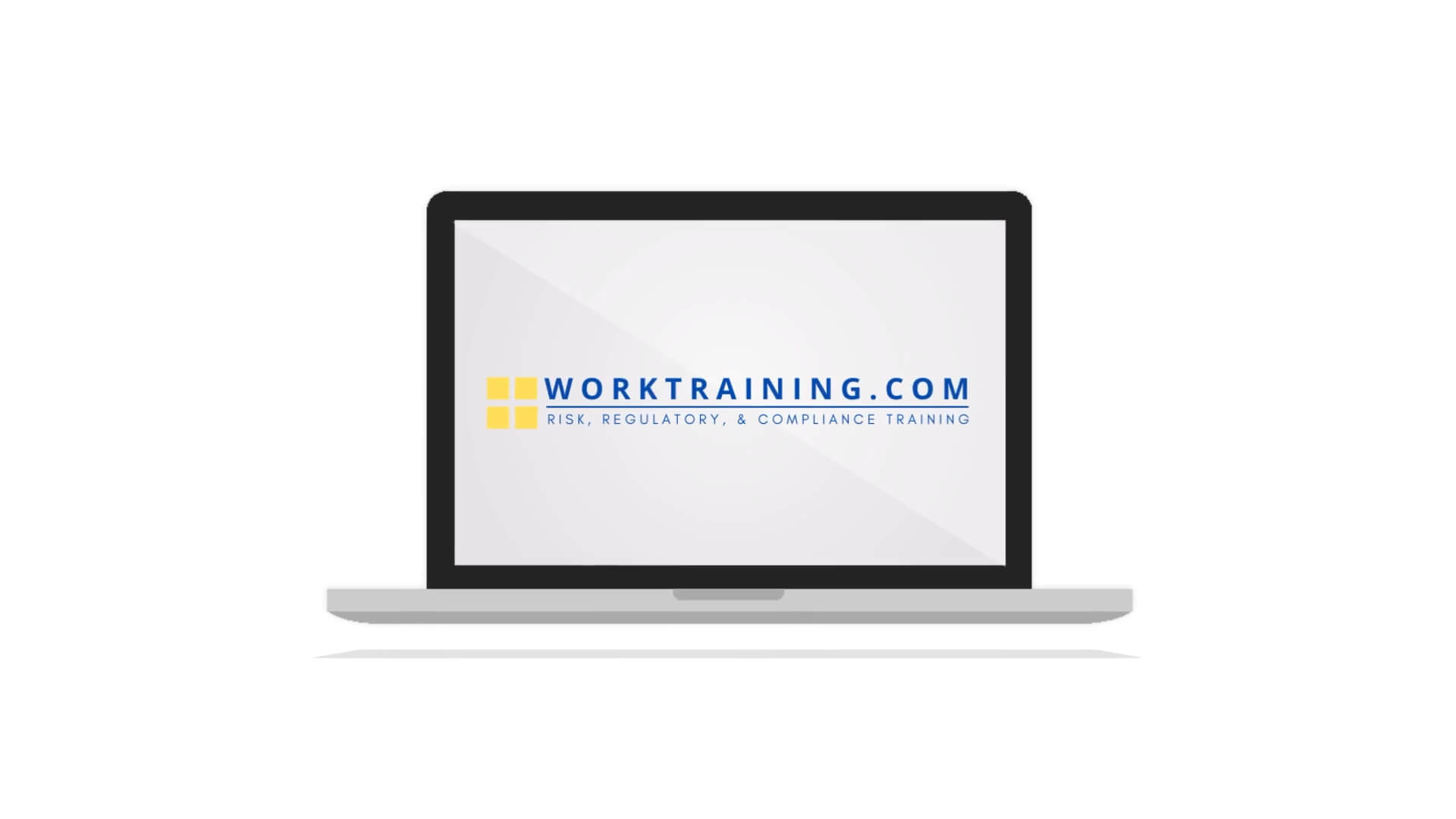 If you require a specific training course and it's not in our course catalog, please contact us , and we may be able to help.
Learn Industry-Specific Regulations From Anywhere in the World, Anytime
Achieve key results by building a smarter workforce
Maximize the productivity of even the most veteran employees by ensuing they have access to proper risk, regulatory, and compliance training. Drive better business outcomes with a staff that is engaged, educated and up-to-date on all industry guidelines for sound decision-making in the workplace.
Reduce operational risks with training on industry regulations
It may be impossible to completely eliminate risk in the workplace, but employers can take proactive steps today that minimize future loss due to human error. A workforce that is properly trained on all industry regulations is the best defense against business disruptions.
In-person and on-line risk, regulatory & compliance training
If your staff needs education, WorkTraining has the flexible solutions to meet the ongoing needs of your workforce. Whether a remote learning or an in-person solution is right for you, we can deliver comprehensive training with experienced educators that is both convenient and effective.
Custom training content that reinforce policies and procedures
We currently offer more than 100 training courses that are specific to a wide range of industries and we have the capability to add more. Don't see what you're looking for? Contact us today to see what our legal researchers and course developers can prepare for you.
Offer value by providing employees with CEU Credits
In today's competitive hiring market, employers can create an added incentive by providing continuing education to their workforce. Particularly for professions that require CEU credits to maintain licensure, your workplace can stand out from the competition by offering ongoing training opportunities.
SCROM Content delivered in your organizations LMS
Every one of our risk, regulatory, and compliance training courses was built to meet the Shareable Content Object Reference Model (SCORM) guidelines. This makes it easy to deliver WorkTraining content online through the Learning Management System (LMS) of your organization's choice.
Explore Our Most Popular Training Courses
People also read about...