DOT Training Bundle for Drug & Alcohol Testing
---
DOT Specimen Collection bundle for drug and alcohol testing is an excellent resource for professionals eager to expand their knowledge and practical skills in the DOT drug and alcohol testing domain. This training program complies with the 49 CFR Part 40 and addresses several sub-agencies, including FMCSA, FRA, PHSMA, FTA, and the USCG, offering a solid understanding of the procedures and regulations on DOT drug and alcohol testing, and will take learners about 40-hours to complete, include instructor-led mock collection and scenario training.
The bundle encompasses a range of essential topics such as DOT Urine Specimen Collector Training, DOT Breath Alcohol Technician Training, DOT EBT Device Training, DOT Oral Fluid Collector Training, and DOT Alcohol Saliva training for the Alco Screen 02 testing strips.
Included courses have been developed by a subject expert and seasoned attorney, Andrew Easler, and include virtual mock collections and initial training supplies. Learning will be provided with legal awareness of 49 CFR part 40, the practical skills necessary for collecting drug and alcohol specimens as per DOT regulations, and after successfully completing each course, will fully qualify collectors to conduct DOT drug and alcohol testing.
The DOT Specimen Collection bundle for drug and alcohol testing would be highly beneficial for a variety of roles:
Substance Abuse Professionals (SAPs): Individuals in this role can benefit significantly from understanding the DOT regulations and collection processes for drug and alcohol testing. This can help them provide more effective counseling and rehabilitation services to clients who have violated these regulations.

Human Resources Professionals: HR professionals could find this training valuable in companies that need to comply with DOT regulations. It can help them understand the drug and alcohol testing process, thus enabling them to implement effective workplace policies and handle related employee issues more adeptly.

Occupational Health and Safety Officers: These professionals would benefit from this course by understanding the details of drug and alcohol testing, assisting in implementing proper workplace testing protocols, and ensuring company-wide compliance with the regulations.

Medical Review Officers (MROs): For MROs, this training would provide a thorough understanding of the specimen collection process, which is crucial to reviewing and interpreting drug test results.

Collection Site Personnel: For those who are directly responsible for collecting urine, breath, and oral fluid samples for drug and alcohol testing, this training would be highly applicable. This includes urine specimen collectors, breath alcohol technicians, and oral fluid collectors.

Company Supervisors: This training could help supervisors better understand the testing process, enabling them to monitor their employees more effectively and ensure compliance with DOT regulations.

Compliance Officers: These professionals ensure that all company operations comply with relevant laws and regulations. This training can give them an in-depth understanding of the DOT drug and alcohol testing requirements, making it easier for them to ensure company-wide compliance.

Individuals Starting a Drug Testing Business or Seeking a Career in Drug and Alcohol Testing: Aspiring professionals could use this course as a stepping stone to launch their careers in the drug and alcohol testing field.
By enrolling in these courses, learners are empowered to understand the specimen collection process in depth and execute their tasks in complete alignment with DOT regulations, ensuring industry compliance and enhancing their professional credibility.
Courses in this bundle...
This course bundle is designed to provide learners with the knowledge, skills, and qualification to perform drug and alcohol testing following Department of Transportation (DOT) regulations, and will gain a thorough understanding of the collection process, including proper procedures and protocols, and learn how to use the required testing equipment, and will also be able to:
Understand and adhere to the mandates outlined in the Department of Transportation's (DOT) 49 CFR Part 40 regulations for drug and alcohol testing.
Familiarize themselves with the varied roles and responsibilities involved in the drug and alcohol testing process.
Develop proficiency in urine, breath alcohol, and oral fluid specimen collection procedures.
Acquire the skills to use the required testing equipment, including the EBT device and Alco Screen 02 testing strips, effectively and competently.
Establish and follow proper collection protocols, ensuring the preservation and security of the specimens.
Identify special scenarios requiring unique handling, such as shy bladder or refusals to test, and manage them appropriately.
Maintain meticulous documentation related to the testing process, upholding the highest standards of privacy and confidentiality.
Detect potential complications and irregularities during testing, including tampered specimens or collection errors.
Demonstrate professionalism and effective communication throughout the entire testing process.
Apply learned problem-solving strategies to navigate through unexpected situations during the testing process.
Ensure their organization's compliance with all DOT drug and alcohol testing regulations by effectively applying learned knowledge and skills.
Foster a safe and compliant work environment through their certified competency in DOT drug and alcohol testing.
Remain updated on any modifications or updates in the DOT regulations and procedures for drug and alcohol testing.
Earn a qualification certificate, validating their full qualification to conduct DOT drug and alcohol testing in accordance with industry standards.
Features
DOT Compliant
This course meets or exceeds the training requirements in all 50-states, the following federal agencies: FMCSA, FAA, FTA, FRA, USCG, PHMSA, and other counties that use the DOT guidelines.
Created by Attorneys
This course and its supplemental resources were created and reviewed by our team of attorneys.
Live Customer Support
Students, managers and supervisors can contact us, chat with a us-based trainer to answer questions for the duration of the course by calling 1-888-390-5574, using our in-application live chat, or sending an email and we will respond within 60-minites during of regular business hours.
Learn Anytime & Anywhere
Our courses only expire when you're finished with the course, this means that employees don't feel rushed into "cramming" for a course only to forget the material a week later and therefore perform better in practice and make fewer mistakes than in traditional training environments.
Downloadable Certificate
Same-day certificate issuance after completing a course, downloadable in PDF format & printable.
Instant Course Access
Employees receive instant course access right after registration or invitation sent by a training manager, or supervisor.
Additional Resources
Employers can purchase training and reference books which will assist students and supervisors in understanding the regulations involved for each applicable DOT sub agency including the FMCSA, FAA, FRA, FTA, PHMSA and USCG.
save 42% $3,010.00 $1,750.00
---
Payment methods
card
check
klarna
cash app
ACH
EFT
invoice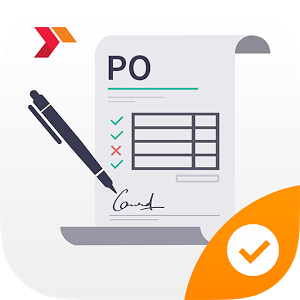 Purchase Order
Certain payment methods like checks, purchase orders, invoicing, and ACH/EFT are subject to terms and conditions. Not all payment methods are available to all users. Minimums may apply. See Terms of Service for more details.
People also view...
People also read about...