Train-the-Trainer Bundle for Drug & Alcohol Testing
---
The Train-the-Trainer Bundle for Drug and Alcohol Testing, developed by subject expert and attorney Andrew Easler, is the perfect package for corporate trainers looking to educate others in conducting drug and alcohol testing. The training qualifies participants in Non-DOT Urine, Hair, Oral Fluid Collection, DOT Urine, Oral Fluid Collection, and DNA Specimen Collection for Paternity Testing procedures.
Each course in the bundle comes equipped with initial training supplies, mock collections, and scenario training, offering a blend of theoretical and practical experience. Totaling approximately 50 hours, including instructor-led training, the courses thoroughly prepare participants to train third-party learners in both DOT and state testing protocols.
The breath alcohol training segment requires learners to have an Evidential Breath Testing Device (EBT) and sufficient mouthpieces for mock demonstrations. We recommend at least ten Alcohol Testing Forms (ATFs), ten spare mouthpieces, and tamper-evident tape if your EBT Device doesn't print self-adhesive labels. The course offers detailed instructions on devices from leading manufacturers, such as Lifeloc, Intoximeters, Draeger, and Alcovisor.
The Train-the-Trainer Bundle for Drug and Alcohol Testing is ideally suited for various roles, including, but not limited to:
Corporate Trainers: This bundle is an excellent fit for corporate trainers looking to expand their skill set and provide specialized training in drug and alcohol testing within their organization.

Health and Safety Professionals: Those responsible for health and safety within organizations, especially within industries where drug and alcohol testing is mandatory, can use this training to ensure compliance with regulations and promote safer workplaces.

HR Professionals: Human resources professionals may find this course useful for implementing and managing drug and alcohol testing programs in-house, promoting employee well-being, and reducing liability.

Medical Professionals: Medical professionals like nurses and occupational health therapists may benefit from the course to offer more comprehensive services to their patients and clients, particularly within occupational health and wellness programs.

Consultants: Professionals offering consultation services in health, safety, compliance, and risk management can diversify their professional practice by providing drug and alcohol testing training.

Owners or Managers of Testing Centers: These individuals may use this training to maintain the highest standards in their operations, keeping up-to-date with the latest best practices and ensuring their staff are also fully trained.

Independent Trainers: This bundle is beneficial for those who want to establish or expand their training businesses. It enables them to offer a broader range of services, reaching more clients and industries.
Upon successful completion, trainers receive instructor-level access to our course portfolio, allowing them to enroll learners in initial competency training at a discounted rate, which ensures up-to-date content for both trainers and learners. For larger organizations or volume-based corporate trainers, we offer the option to explore our LMS subscription plans for a more streamlined learning experience.
Courses in this bundle...
The Train-the-Trainer Bundle for Drug & Alcohol Testing provides learners with the knowledge, skills, and qualifications to deliver training in various drug and alcohol testing methods. The course objectives include:
Develop an in-depth understanding of the principles and procedures involved in each testing method (Non-DOT Urine, DOT Urine, Hair, Breath Alcohol, Non-DOT Oral Saliva, and Legal and Curiosity DNA Collection).
Cultivate effective teaching strategies and techniques to engage and motivate trainees, ensuring they grasp the relevant concepts and can apply them in real-life situations.
Foster a strong foundation in federal regulations and guidelines governing drug and alcohol testing, including the Department of Transportation (DOT) requirements and industry best practices.
Enhance participants' ability to troubleshoot and resolve issues that may arise during the collection, analysis, and interpretation of test results.
Encourage the development of strong communication and interpersonal skills to effectively interact with trainees and address their questions or concerns.
Build a comprehensive understanding of the ethical considerations, privacy laws, and confidentiality requirements associated with drug and alcohol testing, particularly in the context of DNA collection.
Promote a culture of continuous learning and professional development, empowering participants to stay current with emerging trends, technologies, and advancements in the field of drug and alcohol testing.

Upon completing the Train-the-Trainer Bundle for Drug & Alcohol Testing, participants will be prepared to deliver high-quality, engaging, and effective training programs in various drug and alcohol testing methodologies, ultimately contributing to a safer work environment and fostering responsible testing practices
Features
DOT Compliant
This course meets or exceeds the training requirements in all 50-states, the following federal agencies: FMCSA, FAA, FTA, FRA, USCG, PHMSA, and other counties that use the DOT guidelines.
Created by Attorneys
This course and its supplemental resources were created and reviewed by our team of attorneys.
Live Customer Support
Students, managers and supervisors can contact us, chat with a us-based trainer to answer questions for the duration of the course by calling 1-888-390-5574, using our in-application live chat, or sending an email and we will respond within 60-minites during of regular business hours.
Learn Anytime & Anywhere
Our courses only expire when you're finished with the course, this means that employees don't feel rushed into "cramming" for a course only to forget the material a week later and therefore perform better in practice and make fewer mistakes than in traditional training environments.
Instant Course Access
Employees receive instant course access right after registration or invitation sent by a training manager, or supervisor.
Additional Resources
Employers can purchase training and reference books which will assist students and supervisors in understanding the regulations involved for each applicable DOT sub agency including the FMCSA, FAA, FRA, FTA, PHMSA and USCG.
State Compliant
This course meets or exceeds the training requirements in all 50-states. However, in some instances additional licensing or permitting acquired through state agencies may be required prior to conducting Non-DOT tests.
Train-The-Trainer
Those learners who successfully complete this course will be able to train and qualify others on this topic.
Live Virtual Training
save 58% $12,000.00 $5,000.00
---
Payment methods
card
check
klarna
cash app
ACH
EFT
invoice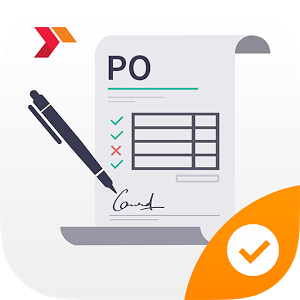 Purchase Order
Certain payment methods like checks, purchase orders, invoicing, and ACH/EFT are subject to terms and conditions. Not all payment methods are available to all users. Minimums may apply. See Terms of Service for more details.
People also view...
People also read about...