Training for In-House Employee Drug & Alcohol Testing
---
Are you an employer ready to cut costs without compromising safety and compliance in your workplace? Consider bringing your drug testing program in-house. This move could slash your testing expenses, provide more control over the testing process, and boost employee productivity.
Concerned about the intricacies? Don't be. We've got your back. Our drug and alcohol testing courses, created by Andrew Easler, Esq., an expert in federal and state drug and alcohol testing regulations and a recognized authority in drug-free workplaces, and is routinely called upon as an expert witness in federal and state courts and a prolific writer on these crucial subjects of drug and alcohol testing.
Our employee drug testing training includes six qualification courses, equipping employers with the skills to manage their drug testing programs effectively.
Training guides employers by providing key information on conducting various drug and alcohol tests. It offers detailed instructions on correctly collecting urine and oral fluid samples and efficient use of breath testing devices. We include practical exercises and real-world examples to ensure you're fully prepared.
Need a lab to send non-negative samples for confirmation testing? No problem. We introduce employers to labs affordable labs for confirmation testing and wholesale supplies. With our drug testing training, you'll be equipped with the necessary knowledge to conduct your in-house drug testing cost-effectively.
By transitioning to in-house drug testing, you can reap numerous benefits, including:
Cost-Efficiency: Significantly reduce costs by eliminating the need for outsourcing.
Time-Saving: Streamline the testing process, removing the time delay associated with third-party involvement.
Trust Building: Cultivate a culture of transparency and trust within your organization.
Immediate Action: Quickly address issues as they emerge, curbing the risk of escalation.
Drug-Free Workplace: Reinforce your commitment to a safe, productive, drug-free environment.
Business Integrity: Safeguard your company's reputation by maintaining a sober workforce.
Workers Compensation: You may qualify for workers' compensation premium discounts by upholding a drug-free workplace.
Don't let another day pass by. Make your workplace safer, more efficient, and more productive today. Enroll in our drug and alcohol testing training and arm your team with the necessary knowledge and skills to conduct drug testing onsite.
Courses in this bundle...
Our comprehensive employee drug and alcohol testing training bundle provides participants with the knowledge, skills, and confidence to implement and manage in-house drug and alcohol testing programs successfully. The learning objectives of this training package include:
Collection Procedures: learners will learn to conduct DOT and NON-DOT urine, breath alcohol, and oral fluid specimen collections, following the guidelines set forth by the Department of Transportation, non-federal entities, and state laws and regulations.

Effective Resource Utilization: The courses will teach trainees how to effectively use the resources provided during a drug screening collection, helping them to manage unique and complex situations that may arise during the employee testing process.

Comprehend Industry Terminology: learned will become well-versed in industry-specific vocabulary, acronyms, and jargon commonly used in drug and alcohol testing.

Understanding of Drug-Free Workplace: Learners will understand the importance of a drug-free workplace, recognize signs of drug and alcohol misuse, and effectively manage such situations according to company policy and legal regulations.

Demonstrate Proficiency: Upon successful completion, students can conduct collections and testing procedures with 100% proficiency in dynamic collection scenarios. They will also express their understanding of industry terms and protocols by scoring 75% or higher on an online assessment.

Implement Employee Drug & Alcohol Testing Programs: This training will enable employers to perform drug and alcohol testing in-house and equip learners with these essential skills and knowledge to create safer, healthier workplaces, ensure compliance with relevant drug and alcohol testing regulations, and effectively manage situations involving drug and alcohol misuse.
Upon completing this training bundle, participants will be fully prepared and competent to start performing drug and alcohol testing within their organizations, contributing significantly to a safer, healthier, and more productive work environment.
Features
Created by Attorneys
This course and its supplemental resources were created and reviewed by our team of attorneys.
DOT Compliant
This course meets or exceeds the training requirements in all 50-states, the following federal agencies: FMCSA, FAA, FTA, FRA, USCG, PHMSA, and other counties that use the DOT guidelines.
Learn Anytime & Anywhere
Our courses only expire when you're finished with the course, this means that employees don't feel rushed into "cramming" for a course only to forget the material a week later and therefore perform better in practice and make fewer mistakes than in traditional training environments.
Live Customer Support
Students, managers and supervisors can contact us, chat with a us-based trainer to answer questions for the duration of the course by calling 1-888-390-5574, using our in-application live chat, or sending an email and we will respond within 60-minites during of regular business hours.
Downloadable Certificate
Same-day certificate issuance after completing a course, downloadable in PDF format & printable.
Instant Course Access
Employees receive instant course access right after registration or invitation sent by a training manager, or supervisor.
Additional Resources
Employers can purchase training and reference books which will assist students and supervisors in understanding the regulations involved for each applicable DOT sub agency including the FMCSA, FAA, FRA, FTA, PHMSA and USCG.
State Compliant
This course meets or exceeds the training requirements in all 50-states. However, in some instances additional licensing or permitting acquired through state agencies may be required prior to conducting Non-DOT tests.
save 32% $2,930.00 $2,000.00
---
Payment methods
card
check
klarna
cash app
ACH
EFT
invoice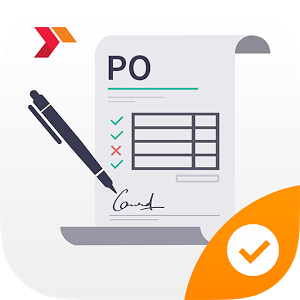 Purchase Order
Certain payment methods like checks, purchase orders, invoicing, and ACH/EFT are subject to terms and conditions. Not all payment methods are available to all users. Minimums may apply. See Terms of Service for more details.
People also view...
People also read about...