Meet Our Team: The People Behind Our Success
Our platform provides industry-specific training to help professionals improve their skills and organizations comply with the latest regulations.
WorkTraining.com is an innovative education technology company founded in 2014 by Andrew Easler, a former high-school teacher turned attorney, and James White, a seasoned entrepreneur with vast experience in business development and management. Our primary objective is to revolutionize the corporate training industry by offering high-quality, industry-specific compliance training content through our cutting-edge learning management and content delivery platform.
Our platform is designed to provide clients maximum flexibility and convenience when accessing our training programs. We offer a range of options, including one-time purchases, subscription plans, and licensing of SCORM courseware for third-party learning management systems such as LinkedIn Learning and other major brands.
EaslerLMS, coupled with our SCORM file-sharing capabilities, enables clients to access our training content in the manner that best suits their needs and budget while receiving regular content updates as they become available.
Our team of educators and attorneys is committed to developing and delivering training programs that meet the unique compliance needs of our clients. We have received recognition from various credentialing bodies and have earned the trust of small businesses, Fortune 500 companies, state and local governments, and tribal organizations.
At WorkTraining.com, we place significant emphasis on delivering industry and state-specific compliance training as we understand that every industry has unique regulatory requirements. Our training programs are tailored to meet those needs, helping our clients maintain compliance and avoid potential legal and financial penalties.
Our overarching goal is to empower organizations with the knowledge and skills necessary to succeed. We are dedicated to investing in our platform and training programs to ensure we remain at the forefront of the corporate training industry. Whether a small business or a Fortune 500 company, our team is ready to provide clients with the highest quality training programs to help them achieve their compliance goals.
Search our Library of Training Courses
Explore Training by Regulating Agency or Course Topic
subject matter experts
At WorkTraining.com, we are dedicated to providing our clients with high-quality training programs that meet their unique needs. Our subject matter experts possess extensive knowledge and experience in their respective fields, including regulatory compliance. Our commitment to excellence ensures our clients receive accurate, engaging, and practical training programs.
market familiarity
Our team is committed to staying up-to-date with the latest regulatory standards and best practices in each industry, delivering compliance training too. We understand the challenges of different sectors, and our training programs are tailored to meet those needs. You can trust that you are receiving training content that is relevant and effective for your industry.
educational pedagogy
Our team understands that the science of teaching and learning is critical to the success of our training programs. Our educators and instructional designers are experts in educational pedagogy, utilizing principles and methods proven effective in adult education. Our training programs are designed to engage learners and facilitate the retention of critical information over time, resulting in improved organizational performance and compliance outcomes.
technical skill
Our team utilizes the latest technology and software tools to deliver and manage our training programs. Our team is proficient in using learning management systems and content delivery platforms to ensure our clients have the most convenient and practical training experience possible. Whether a small business or a Fortune 500 company, you can trust us to provide the most up-to-date technical solutions to enhance your training experience.
Our mission is to become the premier source for credible compliance training where high-quality content meets regulatory requirements, improves performance, and reduces operational risk. - James White
Not all compliance training companies are created equal.
At WorkTraining.com, we understand the importance of accurate compliance training programs because incorrect training can lead to disastrous consequences for employees, employers, and organizations.
The internet is filled with trainers offering workplace training solutions, but only some are reliable and accurate. Outdated and incorrect training can lead to confusion and disastrous consequences for employees, employers, and organizations.
At WorkTraining.com, we are committed to providing accurate and effective training programs that meet regulatory requirements and improve organizational performance. With our team of subject matter experts and dedication to excellence, you can trust us to provide the most reliable and authoritative training solutions.
Our team is committed to delivering high-quality, industry-specific compliance training content that meets or exceeds regulatory requirements - Andrew Easler, Esq.
proficient
We are a team of highly proficient and experienced professionals with education and law degrees, having trained thousands of people globally, both online and in-person. Our expertise is endorsed by the most prominent players in our industries. Our clients use our training content to train their people, which is a testament to our quality and effectiveness.
modern technology
Our learners appreciate the convenience of digital access to training materials anytime. Our integration of video, audio, and online courses allows them to learn at their own pace and on their preferred device, whether a computer, tablet or smartphone. We understand the importance of flexibility in learning, and our platform is designed to provide our clients with the best possible learning experience.
personalized learning
Our personalized learning approach includes one-on-one virtual training or attorney consultation for courses that require it. Personalizing learning allows our team to focus on the learners' needs and turn their weaknesses into strengths. Our commitment to tailored training ensures our clients' most effective and relevant learning experience.
free training resources
We have free training and other resources available to the public at any time, simply browse and subscribe to our YouTube Channel and be alerted when new content is published.
Reviews
We are trusted by professionals, employers, and organizations to provide exceptional workplace training content.
From Humble Beginnings to Empowering Futures: A Journey Through Our History
A look back at our history
2014
, Drug Testing Couses Inc. was incorporated in Florida by Andrew D. Easler, Esq. and James T. White.
, our first course DOT Urine Specimen Collector Training was published.
, co-founder Andrew Easler trained his first student, Sherice King.
2015
The "Drug Testing Courses Inc." name was officially changed to "Easler Education Inc." Although "Easler" is the last name of one of the co-founders, the name also has a hidden meaning: EAS = Easier and LER = Learning
2017
, committed to being the best in the business, co-founder Andrew Easler enrolled at Florida A & M University College of Law with a focus on business and employment law.
2018
, we hired our first trainer, Wade Douty, a retired police officer.
2019
, EaslerLMS (our learning management system) was made public with more than 500 students enrolled in one day
2021
, Andrew Easler passed his Florida Bar exam and was admitted to practice the law. He also founded Easler Law.
, DrugTestingCourses.com moved to WorkTraining.com. The goal is to focus on training categories in risk, regulatory, and compliance training.
2022
, we made a significant stride towards empowering businesses with our innovative BETA business subscription plans, which marked an important milestone as we transformed from a training company to a content-first education technology company.
, after six months of quality assurance testing, we released our new website and an updated version of EaslerLMS, which incorporated a new user interface and significantly improved the front and backend design. This update enhanced the overall user experience and made it easier for businesses and individuals to access and utilize our online training and educational resources.
2023
Launched our Approved Training Provider Program, a milestone in our mission to be a search first platform that connect learners with industry-leading experts, enhancing skills and accelerating career growth and turning
our people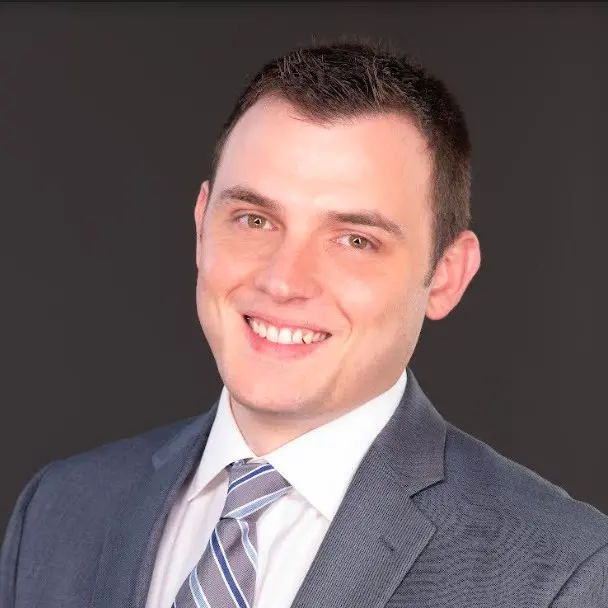 Andrew David Easler, Esq.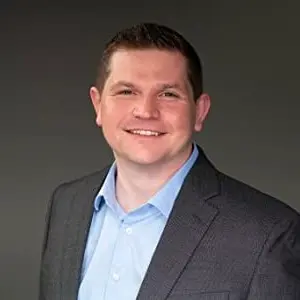 James Timothy White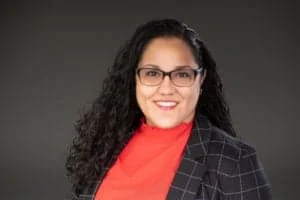 Jennifer Altreche, Esq.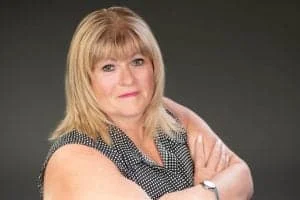 Susan White
Stephen MacDonald, DO
Tim White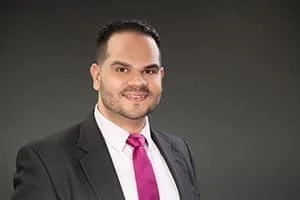 Luis M. Perez, JD
Colleen Hardin
Sarai Thomas
People also read about...